Books by Josh
After active Air Force duty and decades of successful insurance and real estate businesses, beginning in 2003 Josh began sharing his passions about longevity, wellness, and self-development experiences in his books.
Learn Cursive Writing
In 15 Minutes a Day
For Both Children & Adults.
— Improve reading and spelling
— Write Faster
— Increase Attention Span
— Improve Memory
— Build Brain Neural Connections
— Create Thought Continuity/Fluidity
— Improve Self-Discipline, Coordination, and Self-Confidence
Contact Josh
Josh Batchelder, CG and CGA
Mail Only (No Shipping):
PO Box 450525
Atlanta GA 31145 – 0525
Call or Text:
770-378-6657
joshgraphologist@gmail.com
How To Purchase Books
Buy Now links are included below for each book
Total will include sales tax and shipping.
Bulk pricing is available for two or more of the same book.
Email us for that.
Military Memoir | Longevity
High praise from readers:
"Just got the book…couldn't put it down." "An intriguing insight into the world of a 'fly boy'." "These are not stories told in history books…although they should be!"
$15.00
A chronicle of when 23-year-old second lieutenant Josh Batchelder flew jet interceptors in subarctic Labrador, Canada, from 1954-1955 to stop Russian nuclear bombers entering North America over the shorter Arctic routes. Youthful, cocky aviators find humor dealing with frequent hazardous life-and-death situations.

(2008, third printing)
Black Watch Diary
$18.00

64 stories from 20 aviators — sergeants to generals — tell their stories from 1962-1972 Cold War and Vietnam and flying worldwide airlift missions. From UFO sightings to Old Shaky, the reader will be "in the cockpit" with our brave airmen.
(2013, 2014-second edition, third printing)
Climb to 8 and Wait

$20.00
Based on the Eight Healthy Habits of Josh's Great Uncle Charlie who lived to be 107-1/2 years old, this book celebrates the centenarian's wit and wisdom that has inspired many to live a lifestyle that has improved their quality of life.
(2014, second edition)
The 100 Plus Club
Personality/Handwriting/Wheel Analysis
These books are by the author, Joshua Batchelder, Certified Graphoanalyst (IGAS), Certified Graphologist (AAHA), and one (The Wheel) by both Batchelder and Ernest F. Pecci, MD.

High praise from readers:
"Thanks to you I found a new interest in life…I will never look at handwriting analysis the same way again." "Fascinating and readable throughout…" "The program touches on the exotic, the extra-dimensional, the sort of ideas that grab our attention." "You told me things…including things I wouldn't tell my mother.'
Add Fun To Your Next Event, Meeting, or Party with a Dynamic and Inspirational Speaker
Decades of flying, analyzing personalities and pursuing wellness and longevity passions led to programs punctuated with real life experiences. Josh's programs educate, entertain, and inspire audiences.


Pricing for all programs is within 30 mile radius of Tucker, Georgia.
First hour = $350
Additional Hours Same Event = $300

For out-of-town programs, call Josh at (770) 378-6657.
MILITARY MEMOIR PROGRAMS
Climb to 8 and Wait
Sixty four stories from twenty airmen who flew the last of the heavy airlift aircraft reciprocating engines of the 1960s and 70s. They carried troops and cargo to all the continents during the Vietnam and Cold War era.
The Black Watch Diary
The Black Watch Diary program features stories and pictures from cocky young all weather jet fighter interceptor jocks of the mid-1950s. Their mission – air defense to intercept any Russian nuclear bombers headed to the US over the shorter Artic routes. Like firemen in ready rooms, when the horn sounded they'd climb into their cockpits, blast out of their hangers, and scramble to get into the air. They would intercept bogeys (unknown aircraft) in a few minutes day or night, ice or snow. Accidents and deaths weren't unusual.
LONGEVITY & WELLNESS
Josh is inspired by his great Uncle Charlie to live long and live well. Charles Wesley Thiery was mentored by publishing great Henry Oscar Houghton and President Eisenhower's eminent cardiologist, Dr. Paul Dudley White. Uncle Charlie became a wealthy celebrated centenarian delivering wit and wisdom through the plethora of news stories about him published across the US and the world.
PERSONALITY PROFILING
Harvard University education in Social and Personality Psychology and certification in scientific handwriting analysis and the wheel drawing projective technique prepared Josh to quickly perform insightful analyses for clients for business, personal and entertainment purposes.
TEACH YOURSELF CURSIVE
Josh presents programs at libraries and other venues to educate the public about the critical importance of handwriting, especially cursive, because it builds memory, improves spelling, helps with fluidity of thought, and critical thinking skills. Cursive also helps with literacy.
Only takes 15 minutes per day to see results.
Josh has been a certified handwriting analyst since 1976. As a certified teacher of New American Cursive Penmanship, Josh Batchelder is an authorized dealer of their training books.
ONE BOOK + S&H + Sales Tax = $33.00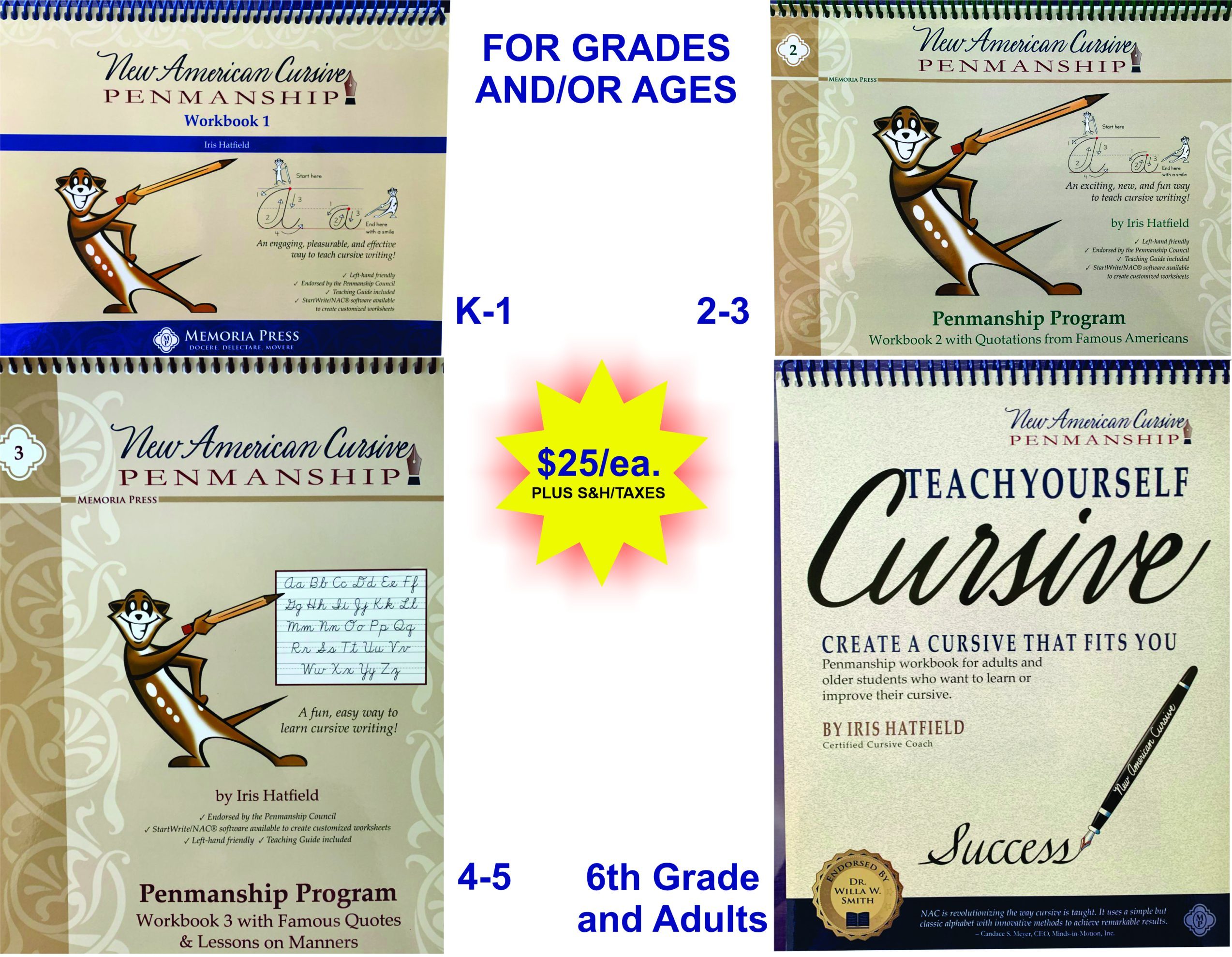 What has Josh been up to?
Air Force Flying: Memoirs
Air Force jet fighter jocks defending America over the Artic skies in the 1950s.
Worldwide airlift missions including Vietnam in the 1960s and 70s.

Handwriting Analysis
Quick Personality Profiles using wheel drawings, handwriting samples, and the Wheel Projective Technique.

Longevity & Wellness
Charles Wesley Thiery (1850-1958), a celebrated centenarian and Josh's great uncle, is an inspiration to live long and live well. Josh's strategies show you how to lower your virtual age in months.
About Josh
Josh Batchelder was a fraternal twin born in the small town of Sudbury, Massachusetts, on April 20, 1931.
One
His father John, a Harvard-educated attorney, practiced law twenty miles away in Boston. His mother, Emma, an operating room nurse from Nova Scotia, Canada, stayed at home to raise the family's six children. His father attempted to introduce Josh to literature but had more success coaching him to win declaration contests. His mother offered health care, good food and discipline.

Josh's first eighteen years were spent mostly outdoors, working and playing on dairy farms. Josh mostly read comic books, National Geographic, and the Sears catalog. Radio shows and movies included Sky King, Buffalo Bill Cody, Frank Buck, Roy Rogers, The Shadow, and Terry and the Pirates. Other activities included high school baseball, touch football on corner lots in town, and Cub and Boy Scouts.

At age eight, Josh met the inspiration for his book "The 100 Plus Club", Charles Wesley Thiery (1850-1958), also known as his Great Uncle Charlie.

In August 1947, his father died suddenly when Josh was only 16. His father's death was quite traumatic for him and he still misses him to this day.
Two
During 1949 and 1950 Josh attended Northeastern University in Boston, studying economics and history, ranking in the top 20% of his class.

June 1950, the Korean War began. Josh and his twin Donald enlisted in the US Air Force. Josh was promoted to corporal in 1951 for finishing in the top 20% of his Airborne Radar Mechanics School at Keesler AFB in Biloxi, Mississippi.

The twins were assigned to Mitchel Field, Long Island, New York, where they maintained radio and radar systems on Curtiss C-46 Commando aircraft. In 1952 Josh was assigned to a mobile training unit for radar systems at Chanute AFB in Rantoul, Illinois. His job was to instruct bomber crews. March 1953, upon graduating as a "distinguished cadet" from Airborne Radar Interceptor Officer (RIO) training, he received his first set of silver wings and was commissioned 2nd Lieutenant. He was excited to fly in all-weather jet fighter interceptors for the Air Defense Command.

On March 27, 1954, Josh married Naunie Wright. They had a one month honeymoon before Josh was in route to Goose Air Base, Labrador, Canada, (without Naunie) to defend the Canadian arctic region. Russian nuclear bombers would use the shorter Artic routes to the US. He flew in Lockheed F-94s and Northrop F-89D Scorpions.
Three
In the spring of 1955 Josh transferred to the Western Air Defense Sector (region) at Paine AFB, Everett, Washington, and continued flying in F-89Ds.

April 1956 until 1958, Josh left active duty for active reserve duty so he could complete college at Harvard University. While a full time student, he flew missions for the Massachusetts Air National Guard out of Logan International Airport, Boston, and Grenier AFB in Manchester, New Hampshire.

During the 1958-1959 school year, he completed his AB in Social and Personality Psychology at Harvard. When his New Hampshire National Guard unit was moved, Josh needed another job. He became a real estate broker, selling homes to supplement the G.I. Bill allowance to support Naunie, three children and his education. As a student, he purchased two homes, first a starter house and then an upgrade closer to school.

In 1959-60, Josh managed and sold homes in two residential subdivision developments in the Boston suburbs. He became a broker and multi-million-dollar real estate salesman.
In 1960, Josh's older brother John persuaded him to leave his successful real estate career position to join John's brokerage in the more stable field of selling insurance. Josh moved his family to Huntington, Long Island, and commuted to New York City.
Four
In 1962-63 Josh was recalled to active duty to train as a worldwide air navigator, flying airlift missions around the world including Vietnam. He relocated to Atlanta, Georgia, with his family.

From 1963-72 Josh accumulated 3500 flying hours, received his Command Navigator Wings, became Chief Wing Navigator, and was promoted to Lieutenant Colonel. With John Hancock Life, he achieved multi-year Million Dollar Round Table (MDRT) Life Insurance Sales awards.

In 1972-1976, while working as a Wing Staff Officer and selling insurance as a broker, Josh began and completed his studies to become a Graphoanalyst in 1976 certified by the International Graphoanalysis Society (IGAS).

Between 1976-1981 Josh continued his insurance sales and service business while adding his new active reserve duty position as Air Force liaison for the Georgia wing of the Civil Air Patrol. He conducted aerospace education tours, flight clinics, and evaluations of search and rescue training missions.
On April 20, 1981, on his 50th birthday, Josh retired from the Air Force as a Lieutenant Colonel.

1979-1994: In the financial services field, Josh acquired his Chartered Life Underwriter (CLU) and Chartered Financial Consultant (ChFC) designations.
Five
Josh pursued his third set of wings through the Atlanta Navy Flying Club to become an instrument rated pilot. He flew Cessna models 152, 172 and 182, and the Grumman Cheetah AA5A and Tiger AA5B. Josh was now better able to serve his insurance clients by flying to their southeast US businesses.

He also flew search and rescue missions for the Civil Air Patrol. In 1981, Josh assembled a group of professionals to study living long and well and came up with the name The 100 Plus Club.

Josh became a certified Toastmaster and continued his insurance sales and service as a broker and coordinated programs in aerospace education for the Civil Air Patrol. He presented programs in handwriting analysis at venues including church groups and the Kiwanis.

On January 17, 1998, Josh married Elizabeth Ann Sage and acquired three grown children and five more grandkids. In the same year, he ran for Insurance Commissioner for the State of Georgia. Josh was happy he lost the race.

Beginning in 1999 and through several more years, he began performing handwriting analysis programs on board as an entertainer for the Celebrity, Princess, Royal Caribbean, and Norwegian cruise lines.

With God's help, Josh is able to manage the challenges of looking after his special-needs son, Bruce while continuing to work on projects and carrying out his affirmation of magnifying the value of his life experiences by writing and speaking about his life-long pursuits.